Why Choose a Board-Certified Plastic Surgeon?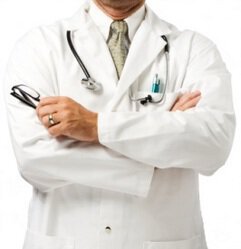 The decision to have plastic surgery is a big one that requires much thought and research. You would not want to put your appearance and health in the hands of a surgeon who is under-qualified. Any M.D. can wear a white coat and call themselves a cosmetic surgeon, but that does not mean they have had the proper training to perform plastic surgery. If you are contemplating plastic surgery, it is crucial that you choose one who is properly trained in plastic surgery and board-certified by the American Board of Plastic Surgery.
By choosing a plastic surgeon who is certified by the American Board of Plastic Surgery, you can be assured that the doctor has graduated from an accredited medical school and has completed at least five years of additional training as a resident surgeon. To become certified, the doctor then must successfully complete comprehensive written and oral exams. In order to maintain board certification, physicians must then adhere to strict continued education, training and professional requirements. Board-certified plastic surgeons have gone through years of intensive education and training to become proficient in providing comprehensive care. Our Surgeon was board-certified in 1996 and continues to maintain his board certification.
There are two societies that can assist patients in locating well trained, plastic surgeons. The American Society of Plastic Surgeons (ASPS) and the American Society for Aesthetic Plastic Surgery (ASAPS) are two of the world's largest organizations comprised of only board-certified plastic surgeons. The ASPS represents more than 7,000 members and is recognized as a leading authority and information source on aesthetic and reconstructive plastic surgery. The ASAPS is an elite group of 2,600 board-certified plastic surgeons who have extensive training in the complete spectrum of surgical and non-surgical aesthetic procedures. Both organizations require a high standard of ethics and stringent membership requirements. Our Surgeons are members of both the ASPS and ASAPS.
When selecting someone to perform your aesthetic procedure, make sure your doctor is not practicing outside the field in which he or she was trained. You may encounter doctors who leave their specialties to masquerade as cosmetic surgeons. It is legal for any type physician to wear a white coat and call themselves a plastic surgeon, but that doesn't mean they have had proper training to perform plastic surgery. When a practitioner is not qualified, the results can be detrimental. Patients must educate themselves about their surgeon's training, and experience. Additional research can be accomplished through patient referrals and comparing before and after photos.
Our Surgeons have over 20 years of experience in plastic surgery and has performed over 11,000 cosmetic procedures. Prior to shifting his focus to plastic and reconstructive surgery, our surgeons have practiced general surgery in Georgia and Alabama. Highly respected in the field of plastic surgery, our surgeons are one of only 20 investigative plastic and reconstructive surgeons across America selected to participate in Mentor Corporation's Core Gel Study which was instrumental in the FDA's final approval of silicone gel implants.
If you are considering plastic surgery, be sure to do your homework in selecting an experienced, qualified, well-trained plastic surgeon.