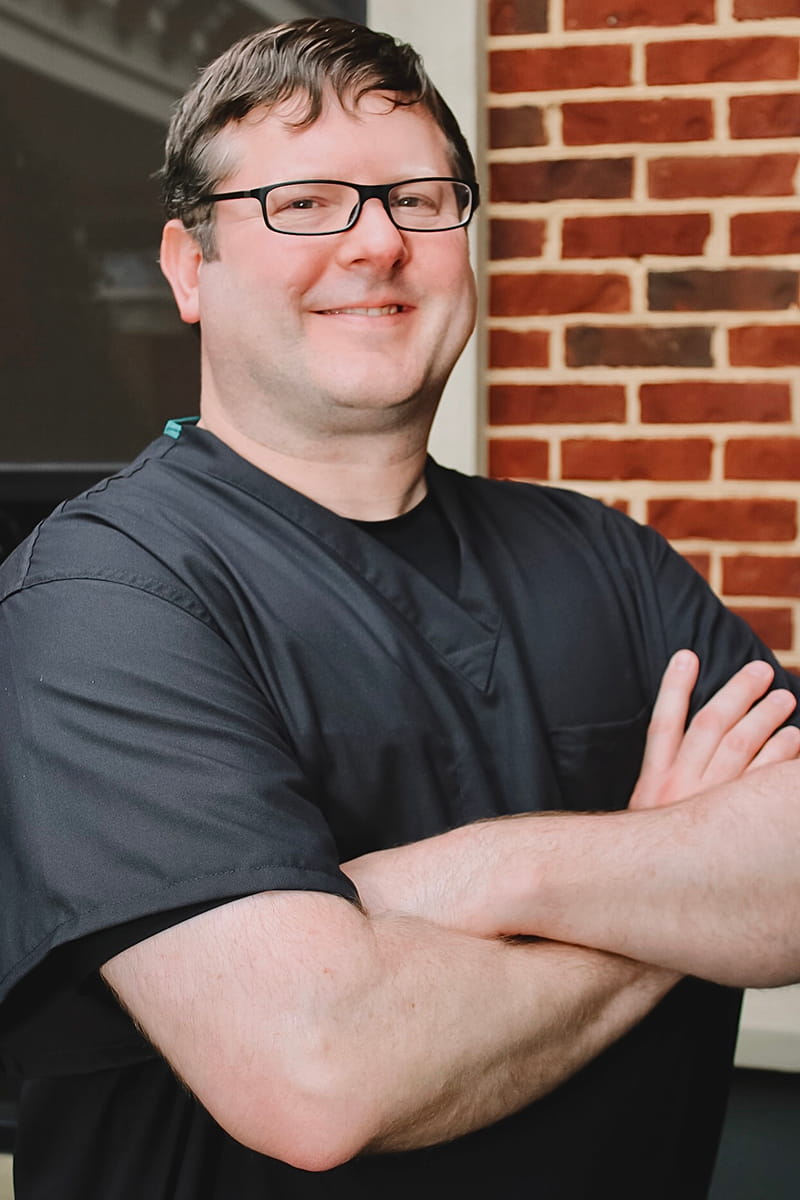 Scott Asher, M.D. is a board-certified facial plastic surgeon. Several years ago Dr. Walding identified Dr. Asher as one of the region's leading experts in facial plastic surgery, and recruited him to join the Southern Institute for Plastic Surgery. Dr. Asher completed medical school and residency at the University of Alabama at Birmingham. He performed his fellowship in facial plastic and reconstructive surgery at the University of Illinois at Chicago under the guidance of some of the world's experts in the field. He has been practicing in north Florida for the better part of the last decade, though he is a native Alabamian.
As a diplomate of the American Board of Facial Plastic and Reconstructive Surgery, he has completed rigorous oral and written examinations, as well as peer review of hundreds of his surgical cases. Dr. Asher's outcomes have proven exceptional. This level of surgical skill, aesthetic vision, and compassionate care makes him one of the most sought-after specialists in our area for patients requiring cosmetic and reconstructive surgeries of the face, head, and neck. Although there are many surgeons who excel in comprehensive plastic surgery, Dr. Asher has chosen to concentrate his practice on only one region of the body. The face obviously requires extreme precision and attention to detail, which is why Dr. Asher's patients have chosen to trust their face to an expert. Dr. Asher has published extensively in facial plastics, authoring numerous scientific articles and book chapters in the medical literature. He holds medical licenses in three states and has been a faculty member at several medical schools as a clinical teacher throughout his career.
Dr. Asher values the time he spends with his patients explaining the benefits of different treatment options. He is focused on ensuring that patients feel confident that they made an informed decision about surgical and non-surgical options available to them. Although not a comprehensive list, some common procedures Dr. Asher performs regularly include Facelift (Rhytidectomy), Neck Lift, Nose Job (Rhinoplasty), Hair Transplantation, Upper and Lower Eyelid Lifts (Blepharoplasty), Browlift, Neuromodulators for Wrinkles (Botox®, Dysport®, Xeomin®, Jeuveau®), Facial Fillers (Juvederm®, Restylane®, Belotero®, Versa®), Kybella®, Facial Reconstruction after Mohs Surgery (for skin cancer), Otoplasty, Ear lobe repair (ripped earlobes, gauge earlobe repair, aging earlobe lift), Scar Revision, Chin and other Facial Implants, Mole Removal, Facial Cyst Excision, Tracheal Shave, Laser Skin Resurfacing, Chemical Peels, Microneedling, Dermabrasion, Septoplasty and Septal Perforation Repair, Correction of Rhinophyma, Facial Nerve Reanimation Procedures, Lip lift, Facial Contouring with Fat Grafting, Buccal Fat Reduction, Submental Liposuction, and Submentoplasty.